Shopping Cart
Your Cart is Empty
There was an error with PayPal
Click here to try again
Thank you for your business!
You should be receiving an order confirmation from Paypal shortly.
Exit Shopping Cart
Features, Reviews and a Blog by John Sciacca
Bespoke (biˈspoʊk) is an English word that means a clothing item made to a buyer's specification (personalised or tailored). While it can be applied to other items, including computer software and luxury cars, the term historically was applied only to men's tailored clothing, footwear and other apparel, implying measurement and fitting. For most non-clothing items, the term build to order is usually used instead. The distinguishing points of bespoke tailoring are t...
Read Full Post »
It took me a while to embrace the beauty which is the 22-ounce bomber. Frequently a good bit more expensive – the five beers reviewed here would be in the $23+/6-pack range if you calculated by ounce) but there is just something so right about the bomber.
What I've grown to love is that the second glass is almost always better. I don't know if it is the 20 minutes or so that it rests in the fridge while you're down...
Read Full Post »
"With the bass kicked in, the Vegas are pumpin'
Quick to the point, to the point no faking
I'm cooking MC's like a pound of bacon
Burning them if they're not quick and nimble"
Vanilla Ice, "Ice Ice Baby"
Be honest. You didn't think that you would come to the blog today an...
Read Full Post »
By any metric, I would consider myself a movie lover. I have a Kaleidescape movie-server system with over 300 films in my collection and a pretty amazing dedicated home theater system that includes a 115-inch anamorphic projection system and 9.1-channel surround audio. And my wife and I probably watch three to four movies a week across all genres: comedy, drama, action, sci-fi, foreign, documentary, indie, etc.
And yet, as much as I love ...
Read Full Post »
"Good people drink good beer." – Flying Dog Brewery
You gotta hand it to Flying Dog Brewery…with names like Raging Bitch (Belgian Style IPA), Pearl Necklace (Oyster Stout), Doggie Style (Classic Pale Ale) and Horn Dog (Barley Wine), these folks have a great sense of humor.
But don't let their names fool you; they take brewing seriously and...
Read Full Post »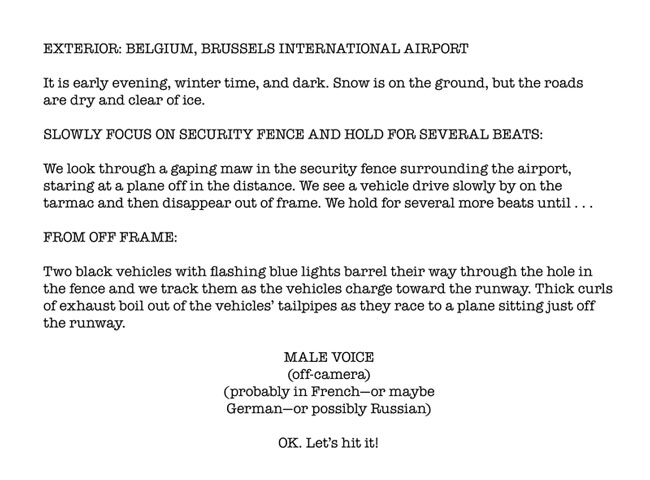 Sound like the perfect set-up for Ocean's 14: Diamonds are a Man's Best Friend?




Wrong. It's real life. And if you've checked the news in the past 24 hours, you probably heard about the daringly amazing robbery pulled off in Belgium this past Monday.




Read Full Post »

(That's a Dr. Strangelove reference for all you non-cinephiles out there...)




There are many parts of this industry that I like… There's that moment when you turn on a system for the first time and all of the keypads spring to life, come on line and start reporting metadata just like they're suppose...

Read Full Post »

The idea of hunting through stacks of discs until you find the one CD you're looking for, popping the disc into a player, and then sitting down to listen and hoping the disc isn't scratched beyond playability is preposterous in this digital, rip/click/play era. Now even my tech-challenged mom expects everything to be automatically sorted by album, artist, song, and genre, and to be presented with cover art that can be streamed to any location f...

Read Full Post »

Admit it; your expectations when it comes to eating at fast food restaurants are pretty low. You want to get in and out in the quickest time possible, hope that they get your order right – heaven forbid you have any customizations like "no mayo, extra mustard" – that the employee walking out of the bathroom thoroughly washed his hands of any Norovirus, and that you leave without being any closer to diabetes tha...

Read Full Post »

Because I like you, I'm going to share a hard truth with you. Because friends can be honest with each other, right, and say the tough things that need to be said.




Here goes: You're not perfect.




And whether you've been in business for one year or 20 years, fresh out of CEDIA Boot Camp or a grizzled "I remember when you had to...

Read Full Post »

Talk of compressed, quantity-over-quality lossy MP3 audio seems to dominate music discussions lately. And there's no question that compressed-audio formats like MP3, AAC, and WMA have changed the way people listen to music, and that they definitely have their time and place. For mobile listening, compressed music files let you carry 10,000 songs around in your pocket—a pretty amazing feat that is especially appreciated when you find yourself on a lengthy flight or d...

Read Full Post »

Starting a couple of years ago, I started a personal tradition of spending Super Bowl Sunday drinking a variety of high-end brews. The Super Bowl is one of only two sporting events I enjoy watching religiously. In fact, this will be the first football game I watch this year. (It certainly doesn't hurt that my favorite team – the Niners – is in the Bowl. I mean, I'd watch it either way, but now I'm going to be a lot more vested in the actual game an...

Read Full Post »

If you watched the Super Bowl – or even surfed the Web at all in the past 24 hours – you likely read about the little power disruption that occurred just after halftime at the Superdome in New Orleans. (Insert jokes here about New Orleans forgetting to pay the power bill, or Beyonce's halftime show being too much for the power grid or whatever...)





Had the Niners gone on to come back and win the...

Read Full Post »

Here is a handy resource where all of my beer reviews can be found in one location with quick tasting blurbs to answer all-important beer questions once and for all.




To date – February 10, 2013 – I have drank and reviewed – 142 – different brews. Each beer is listed below alphabetized ...

Read Full Post »

0

/