Shopping Cart
Your Cart is Empty
There was an error with PayPal
Click here to try again
Thank you for your business!
You should be receiving an order confirmation from Paypal shortly.
Exit Shopping Cart
Features, Reviews and a Blog by John Sciacca
| | |
| --- | --- |
| Posted on March 9, 2013 at 3:55 PM | |
My recent post on Prima Cinema's game-changing day & date home-delivery system elicited a comment from DarkOrion69 that got me thinking. As background for appreciating Mr. 69's comment, the Prima hardware currently sells for $35,000 and each movie viewing costs $500. The comment was:
"Interesting technology but WAY out of my price range. Until the price point drops below $10,000 for the unit and movies drop to $200 each then this will just be one more cool toy for wealthy people. It won't revolutionize anything when only the wealthy can afford this service. Wouldn't it be nice if a poor or middle class person with extreme physical disabilities could see movies like this?"
The truth is, Prima is expensive, and it's not currently intended for mass-market pricing or adoption. It's also way out of my price range. Today.
But Prima's pricing follows the historic model that technology has always followed—new, cutting-edge products always come to market at a premium price. And it's always been the "burden" of the early adopter to shoulder the high costs of research and development and of small initial production.
To keep it in perspective, let's look back at a few examples . . .
When VCRs first came out, they sold for upwards of $1,000. Using an inflation calculator, that $1,000 in 1976 translates to roughly $4,136 today.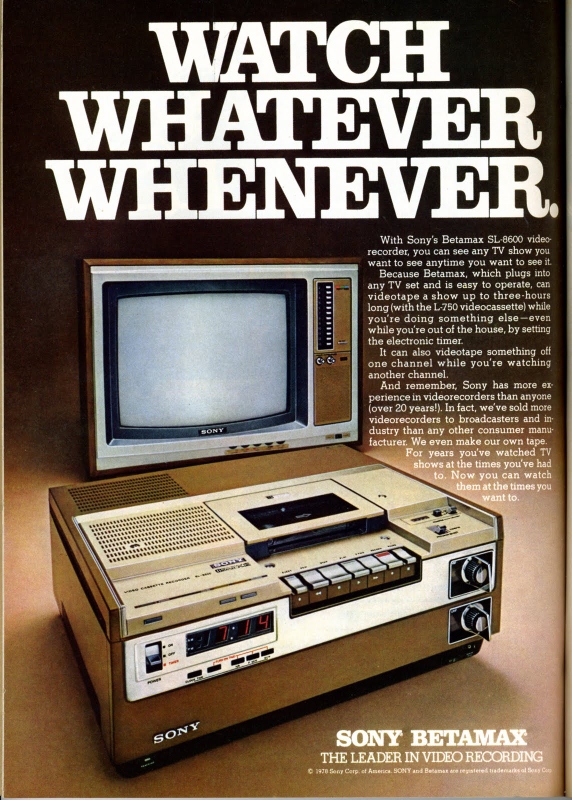 I wanted a VCR so bad that I worked all summer long at my Aunt Amelia's restaurant in Coos Bay, Oregon washing dishes (at the princely "it's not illegal because you're family" sum of $1 an hour) to save enough money to buy a Sony Betamax. (The allure of recording the midnight to 1 a.m. airings of The Twilight Zone were worth all the stacks of dirty dishes!) I remember really wanting to get the model with Hi-Fi audio—the demonstration of the "Flight of the Valkyries" scene from Apocalypse Now was probably the first real "home theater" demo I ever saw—but couldn't swing the extra cash.
A few years later, Sony came out with what it called Model CDP-101, but what is far better known to the rest of the world as the first-ever CD player.  This single-disc device also hit the market at $1,000.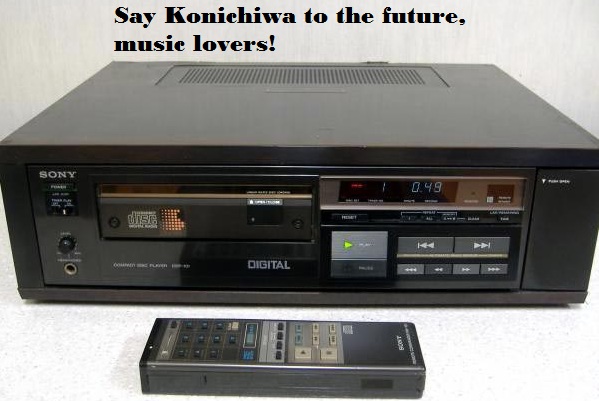 Want more examples? Fine. I got plenty. Please click here to continue reading at Theo's Roundtable...

Categories: March 2013, Electronics, Rants
/