Shopping Cart
Your Cart is Empty
There was an error with PayPal
Click here to try again
Thank you for your business!
You should be receiving an order confirmation from Paypal shortly.
Exit Shopping Cart
Features, Reviews and a Blog by John Sciacca
| | |
| --- | --- |
| Posted on May 21, 2013 at 10:05 AM | |
I had the unique, two-hours-only-a-parent-could-love, pleasure of attending my daughter's ballet recital this past weekend. And if you've never had the opportunity, I can assure you that watching dozens of 4-12 year old girls dancing ballet and tap to covers of Michael Jackson hits is every bit as fun as it sounds. (Did I mention that there was no intermission? Or bar? And that it was two hours?)
Here's a picture of Lauryn-donna, ballat-er.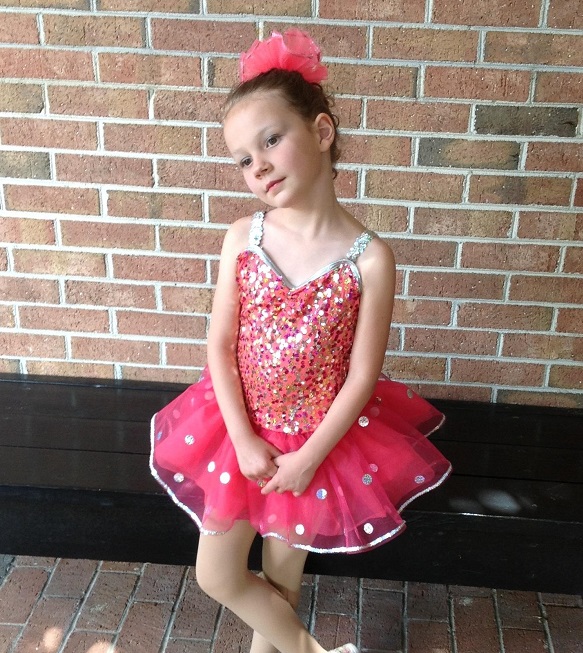 So, on the car ride home, I'm listening to the local Top 40 radio station and Taylor Swift's latest hit, "22," comes on. And as damaging as it will be to my man-cred, I'll admit that I enjoy many of Ms. Swift's songs, and "22" has a peppy-catchy hook. (And, she sure is purty to look at.) So, I find myself singing along to "22" but changing the lyrics to "42" better reflecting my age and more weathered/cynical outlook on life. It had inspired lines like:
"I don't know about you, but I'm feeling 42
Everything will be OK, after a drink or two
You don't know about me, but I'm sure that Google do
I know it won't be alright, if I keep drinking like when I was 22…"
But after finishing, it seemed Swifty's song spoke to me more as an anthem for custom installers than it did as a commentary on life over 40. Industry stuff that rhymed with "22" kept popping into my head, and the only way to exorcise those demons was to type them out. After about 15 minutes I had what seemed like a pretty catchy little song for the industry.
So, I'm hoping you'll indulge me in this slightly off-topic blog post. (Resi Systems Editor in Chief says it's my funeral…I hope you'll help me prove him wrong.) If nothing else, maybe it will make listening to "22" a little more bearable when it comes on the radio. (If you've never heard the song, this will be a lot funnier in some context and give you the flow of the lines. So, here's a link to Swift's video. Even if you hate the upbeat, poppy tune, like I said, she's still awful purty to look at…)

I shared my parody with custom install's very own Jay-Z, Phillip "HiPhi" Cordell, The AV Professional, who felt it was "pretty darn strong." And uber-integrator , Rich Fregosa, said it had shades of Yankovic; high praise indeed. So, I got that going for me. Which is nice.
So, with all respect to Ms. Swift, here is the custom install parody of "22." Heart-shaped glasses and hipster hats totally optional…

Categories: May 2013, Electronics, Music
/