Shopping Cart
Your Cart is Empty
There was an error with PayPal
Click here to try again
Thank you for your business!
You should be receiving an order confirmation from Paypal shortly.
Exit Shopping Cart
Features, Reviews and a Blog by John Sciacca
| | |
| --- | --- |
| Posted on March 10, 2014 at 9:55 PM | |
Kaleidescape's big news this past week was the appointment of Cheena Srinivasan to the role of CEO. I've been working with Cheena, one of Kaleidescape's co-founders, since 2003 when I was one of the first reviewers selected to review the Kaleidescape system. I've also spoken and met with him many times since and I've no doubt that Cheena is the exact right man for the job.
Over the years I've known him, Cheena's vision and passion for Kaleidescape has never wavered or been anything but (red and blue) laser-focused. In fact, I can clearly recall standing on my front lawn and talking to him back in 2003 when he described his far-reaching vision for Kaleidescape. Even then Cheena told me, "We want to be more than just a media management company. We want to eventually get into content delivery." (A dream finally realized last year with the opening of the company's industry leading Download Store.)
According to the press release, Cheena "will focus his efforts on establishing Kaleidescape as the best platform for electronic sell-through by offering the convenience of streaming, the quality of Blu-ray, and a catalog of titles that is second to none."
You're probably all familiar with the top-level, executive summary, gee-whiz features that together culminate in the system that is the Kaleidescape experience. Things like the gorgeous cover art interface, the near instantaneous access to movies and skipping over disc menus and FBI warnings and trailers, sorting collections in any manner a user would like, or advanced parental controls and a unique Kid's Remote that only shows pre-selected movies in a simplified interface.
Recently I've had the chance to install a brand new Kaleidescape in a customer's home as well as help an industry legend - Theo Kalomirakis - to get his new Cinema One system up and running. In doing so, I rediscovered those buried gems of features that Kaleidescape offers which makes the system not only amazingly friendly and feature rich to the end user, but also exceptionally customizable and configurable to the installer.
Here are six features that I've grown to love about Kaleidescape that you might not have been aware of.
Scenes, Episodes and Songs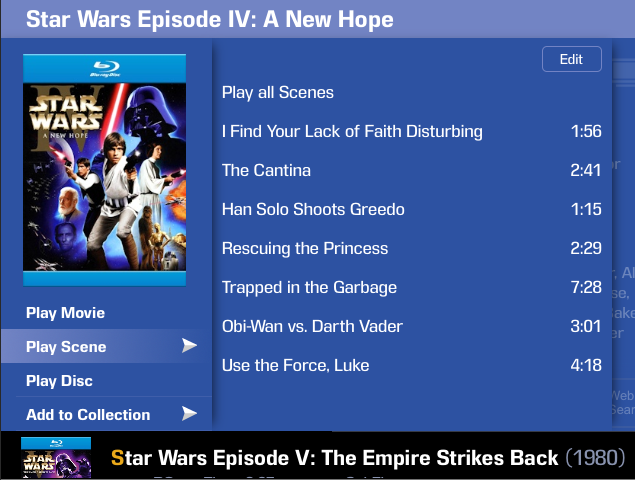 Kaleidescape has offered users the ability to create their own favorite scenes for many years, but recently the company's Movie Guide Team started bookmarking those four or five most iconic moments in films that make the movie what it is. Scenes are not only a great way to quickly enjoy your favorites moments from a film, but they offer a new and unique way to pass an evening demonstrating a system and sharing your collection. I also use the scenes feature almost exclusively for our in-store system demos.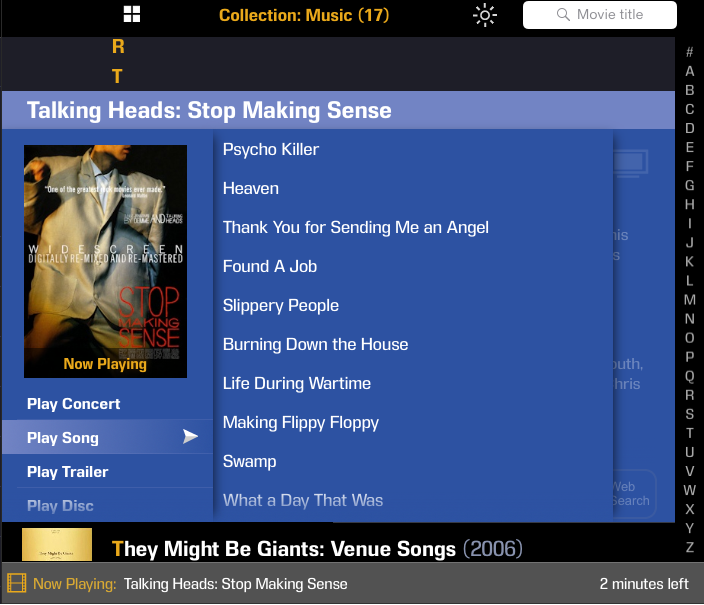 Beyond these scenes, Kaleidescape has also been steadily marking songs in concerts and musicals. This is a great way to jump to your favorite song in a film and to enjoy a concert DVD or Blu-ray much like you would a CD.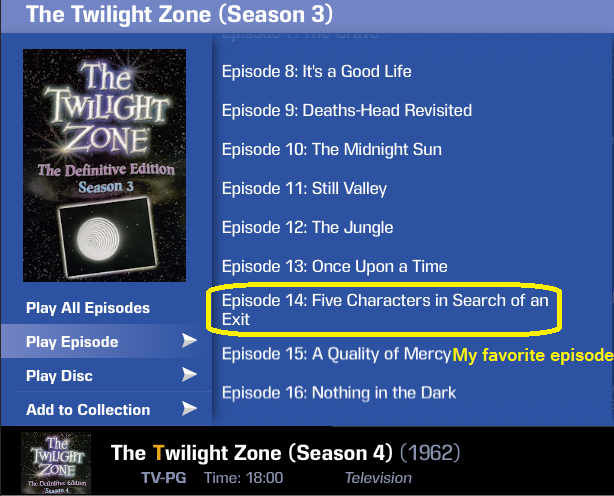 It wasn't until I started re-watching "The Twilight Zone" episodes that I really came to appreciate or even discover the episode tagging feature. Instead of trying to hunt through the stacks of discs that make up the five seasons, I can just scroll through the episode names and find exactly what I'm looking for. Also, when watching a series like "Lost," it's great to get to the end of an episode and just press play to immediately start the next. It's a binge-watchers delight!
Scripts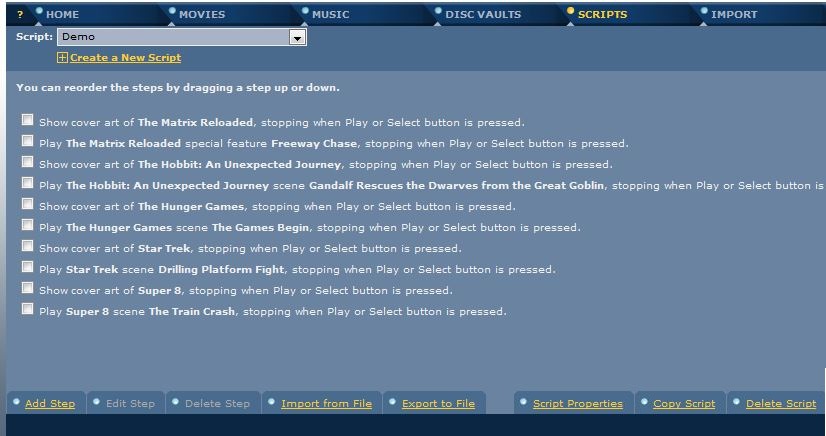 A script is like the ultimate, hand-selected and choreographed demo. You can craft the perfect demo for action, comedy, drama, or even family videos which you can then repeat at the press of a button. In a showroom, a script can ensure that there is always something exciting and dynamic playing, but will also save you from someone walking in during an especially inappropriate moment. Say, if you were showing Terminator 2 and then an older couple walks in when Sarah Connor is dreaming about her skin melting off in a nuclear blast and the woman is horrified and asks why anyone would want to watch something so awful. Hypothetically, of course. And if you've never had a "shower scene" or some lengthy tirade of profanities come on the satellite while you were talking to a couple or a family in your showroom, then let me just assure you that this is a special bit of awkward that you will be glad you missed out on.
Audio/Video Settings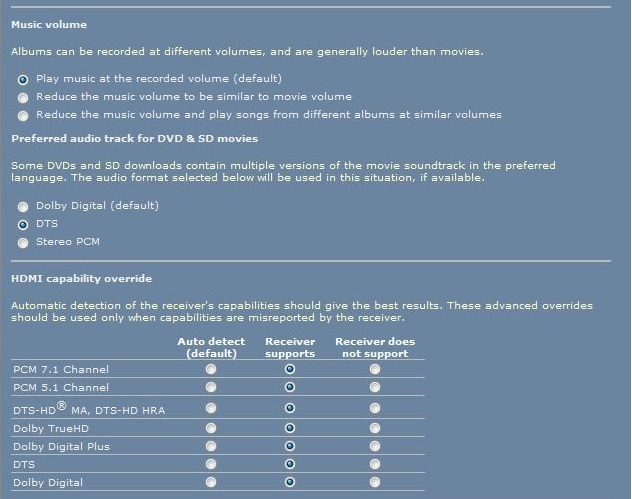 Beyond the typical settings that you'd find in a normal Blu-ray player, Kaleidescape includes several features that are absolutely crucial for a distributed system. For example, on our recent Mega Job we were trying to figure out in programming how to fix the disparity from movie volume and music volume, as switching to music would blast you out of the room. As we were digging into programming, I discovered Kaleidescape offers the ability to reduce music volume to be similar to movie volume. Perfect! You can also select the preferred audio track – like DTS – that will then always automatically play when a movie starts, or force an audio option off to resolve issues such as when distributing a single player around a home to rooms with TVs only and other rooms with TVs and surround receivers.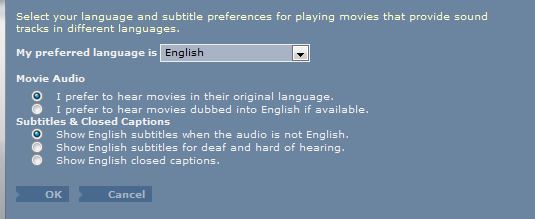 Further, say you had a hearing impaired customer that preferred subtitles or another that watched a lot of foreign films. Instead of digging through the disc's menu, Kaleidescape can automatically set things to their preference. Each time. Every time.
Please click here to continue reading more about little known things that makes Kaleidescape so uniquely terrific.

Categories: March 2014, Electronics, Movies
/