Shopping Cart
Your Cart is Empty
There was an error with PayPal
Click here to try again
Thank you for your business!
You should be receiving an order confirmation from Paypal shortly.
Exit Shopping Cart
Features, Reviews and a Blog by John Sciacca
| | |
| --- | --- |
| Posted on October 17, 2011 at 9:55 AM | |
"I'm on a boat, I'm on a boat, Everybody look at me, 'Cause I'm sailing on a boat! I'm on a boat, I'm on a boat, Take a good hard look, At the mother blanking boat!
I'm on a boat and it's going fast. I'm the king of the world, on a boat like Leo, If you're on the shore, then you're sure not me, oh!" -- Lonely Island
For a change, this is a *very* literal title; I AM ON a boat. (OK, right this second I'm in a SpringHill Suites in Orlando; TOMORROW I will be on a boat...)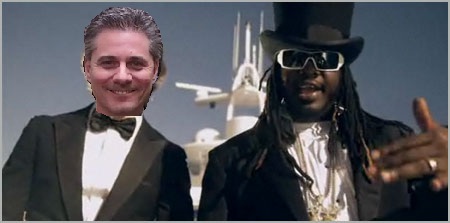 Sadly, I don't believe that T-Pain is on-board and I doubt they'll have any Santana to drink, but I do have my flippy-floppies
So around at the start of the year, my parents had been talking about taking our whole family on a cruise. They wanted to sail out of a port in Alaska or something that would have required like 14 hours of plane travel for us to get there. Now even though I'm not generally one to look a gift horse in the mouth, I said that if I'm going to go through the pain and suffering of enduring a 14 hour plane flight with Lauryn – cause it takes three separate flights to get from Myrtle to Wherever, Alaska. And you know that if I did get the bump to First Class, it would just NOT go over well to be all, "Well, Dana, enjoy your time with Lauryn back in Coach! I'll just be sitting up here stretching out and watching my personal, head rest video unit and maybe working on some iPad or just relaxing. I'll try and send you back a Chardonnay or bag o' chips or something! Ba-bye!" – that I would be going to somewhere with Eur and Ope in the name.
But, during the planning stages, my mom had Disney send us this Disney Cruise Planning DVD that I watched with Lauryn. And Lauryn started getting excited about the prospect going on a boat so big that you could not only sleep on it but also eat and go to the bathroom on it. And so my parents not wanting to disappoint #1 and only grandchild, booked us a family trip on the Disney Cruise Line! So cool!
So for the next 8 days, John Sciacca Writes will likely be dark as I am about the Disney Magic: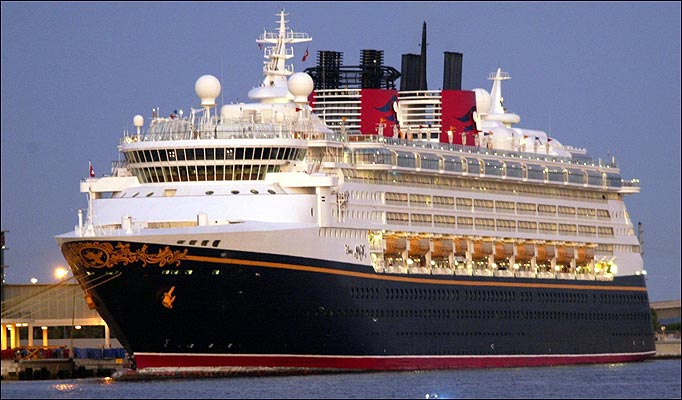 Apparently, one of the things that isn't so magical about the Magic boat of the Magic Kingdom is the Internet access. From what I understand they either don't have any, or sell it in chunks for like $20 an hour. And, seriously, for $20 an hour, that might as well mean they don't have it. Hopefully they'll at least have a decent cappuccino station.

So, if you start missing me real-real bad, feel free to go back through the archives and read some of the old stuff. As they say, if you haven't read it, then it's new to you!
Apparently they have a state-of-the-art movie theater on board the Magic, showing "first run films, some of them in Disney 3D!" I'm hoping that "Disney 3D" is better than "regular 3D" because I say Toy Story 3 and Tron in 3D and I was not Disney-fied by the experience of it. And I can only imagine what watching 3D on a moving boat is going to do for me. I'm dropping a Dramamine right now just thinking about it. (Dramamine apparently tastes like bitter-bitter wormwood poison. Lauryn tried crunching one up, immediately spit it out and then cried for about 5 minutes and said she didn't want to go on the boat anymore. So now, in keeping with the Disney spirit, we're trying the spoonful of sugar approach...)
Look forward to some new posts starting the week of October 23. Probably lots of cool stuff about the boat, our trip through the Bahamas and snorkeling on Disney's private island and photos of towel origami and me fighting back a combo 3D movie/seasickness vomit.  
Categories: October 2011, Family
/