Shopping Cart
Your Cart is Empty
There was an error with PayPal
Click here to try again
Thank you for your business!
You should be receiving an order confirmation from Paypal shortly.
Exit Shopping Cart
Features, Reviews and a Blog by John Sciacca
| | |
| --- | --- |
| Posted on March 29, 2013 at 3:05 PM | |
One of the very first blogs on this site was "Just Play the Damn Movie,"  where Gene Newman groused about how much Blu-ray BS you have to wade through prior to getting to the film you actually want to see. I'm in full agreement with the first point Gene made — look, I get it, Blu-ray Association, you're excited about your technology and want to let everyone know about it. But we are now several years into the technology and I think the message is out. Beyond that, I'm currently watching the Blu-ray of your movie; you don't need to give me a two-minute ad trying to sell me on Blu-ray. I got ya -- Blu-ray is great; better picture, better sound, more features. Believe me, I'm totally squared-away on Blu-ray, so stop putting Blu-ray ads on Blu-ray discs!
But I disagree with another of Gene's points. He wanted to be able to skip past everything and just jump straight to the movie, writing, "If you watched the same movie on a computer with readily available hacking software—or worse, take the movie illegally—you could be watching it in under 30 seconds."
As the proud owner of a Kaleidescape system, I can bypass all the menus, warnings, trailers, and other assorted fluff and hoopla, and jump straight to the film using the bookmarking and Play Movie option. Selecting this option--versus Play Disc--jumps you straight to the movie. Pow. Done. But you know what? I never use this on a movie I'm watching for the first time. You wanna know why?
The trailers.
As long as I've been going to movies, I've always loved watching the trailers. In fact, if we're going out to see a movie at an actual theater, I'm totally bummed if we arrive after they've started and I've missed even a single one.
Much like an amuse-bouche isn't ordered but rather served free according to the chef's selection, a trailer can help set the stage for the movie to come. A big, giant action pic will likely have trailers for other giant summer fare, animated titles will usually have trailers for other kid- and family-friends titles, etc.
In the commercial theater, trailers give a tantalizing glimpse into what is coming in the months ahead. But what I love about trailers that run before the feature on a DVD or Blu-ray is that they can lead you on a journey towards discovering other great--or at least interesting--films. This is especially true of those on smaller, independent and foreign titles, which can expose you to other films you've likely never heard of.  And in turn those films can turn you on to others. And others… Six degrees.
I'm sure there is a class at UCLA or other film schools dedicated solely to the art of cutting and editing a trailer--reveal just enough, but not too much. Give them a taste and a tease to get them excited, but don't give all the milk away, as it were . . .
(Slightly off-topic, I can remember seeing Jurassic Park. Sure, the CGI dinosaurs were amazing, but the thing I remember most about the movie was the DTS surround trailer before the film even started. I'm talking about the one where the disc swirls all around the auditorium and then shatters in a huge explosion up on screen. It was the most awesome display of sound I'd heard in a movie. I remember turning to my friend and saying, "That was so awesome! I don't even remember what movie we came here to see!" )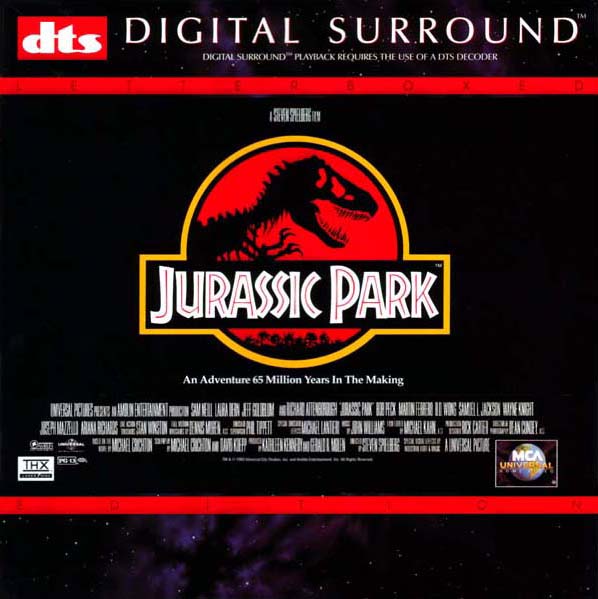 Below is a list of ten recent films I discovered from trailers on movies we've rented. Some were good, some were great, some were just interesting. But all were off-the-beaten path titles I likely would have missed had I "skipped straight to the film."
Hopefully you'll discover a gem in this list that will catch your eye . . . (Continues at Theo's Roundtable)

Categories: March 2013, Movies
/